Description
DJI Mavic 2 Enterprise
Built to Empower. Destined to Serve.
Expand your capabilities in close range operations with the Mavic 2 Enterprise – your on-hand tool that is ready to be deployed at the whim of your disposal – anywhere, anytime.
Dynamic Zoom
OcuSync 2.0
Modular Accessories
Password Protection
DJI AirSense
Lead Without Limits. Work Beyond Your Boundaries.
Unlock the possibilities of flight with an extended port 1 that allows you to connect additional devices onto the drone, helping you perform at your best in a variety of critical missions.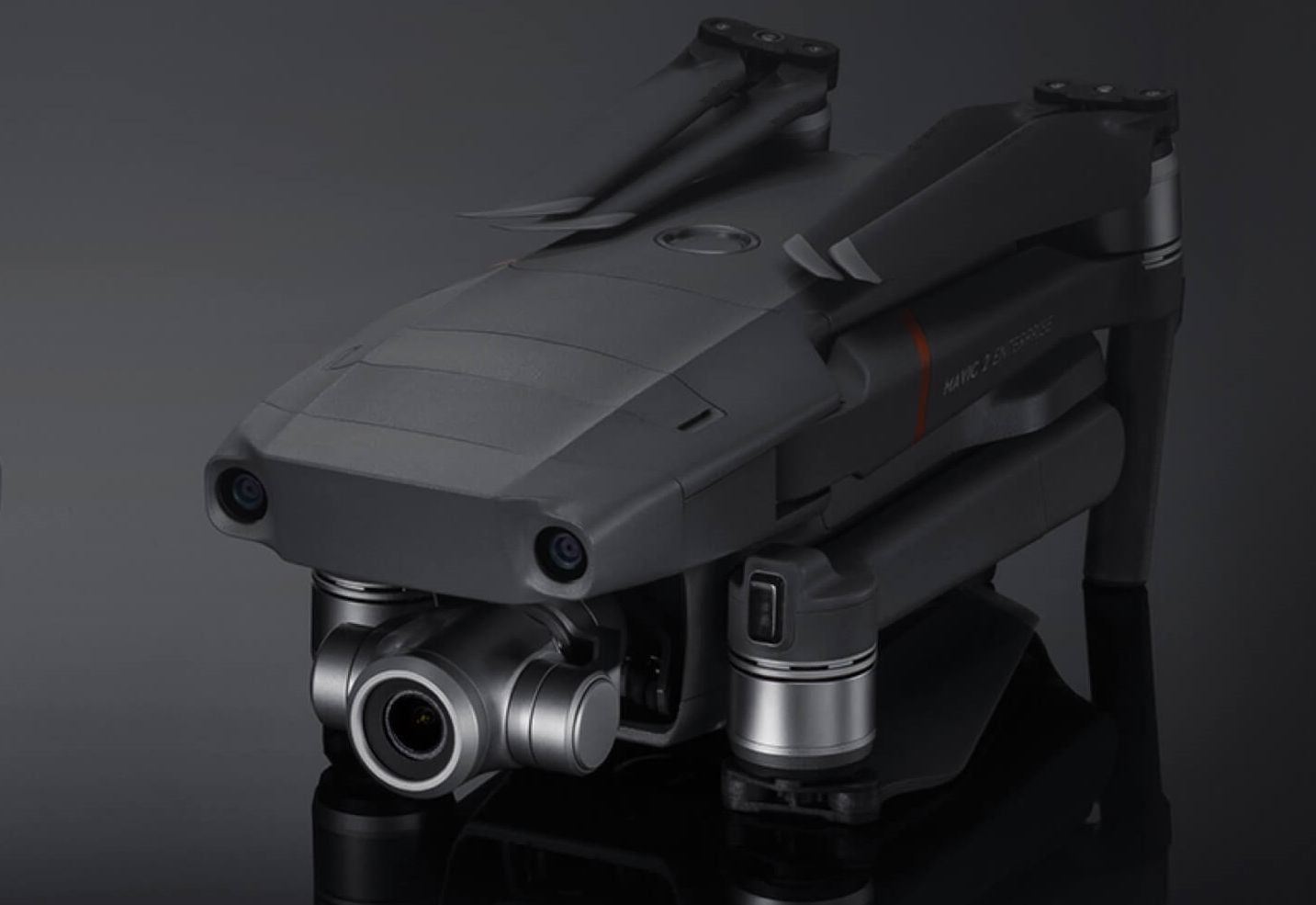 Less Interference. Enhanced Transmission.

Experience sheer flying performance with OcuSync 2.0, which supports automatic dual frequency band switching 4 . This ensures a more reliable and stable flight, and enhanced video transmission of up to 8 km 5 at 1080p resolution.

Move with Grace.

Swiftly maneuver through complex environments with a powerful propulsion system that boasts minimal sound, and offers extended flight time of up to 31 minutes and a maximum speed of 72 kph 6 .

More Room for Your Missions.

With a 24 GB internal storage, you can now store a lot more data for your missions, allowing you to get more done without the constant need of transferring images manually over SD card.

For Your Convenience.

For missions that require an unobtrusive flight, especially during the night, simply turn all the LED lights off, and go about your mission.
Do More Across a Range of Applications
Search and rescue

Efficiently locate missing or stranded persons in places difficult to scout with the naked eye.

Firefighting

Fight fires and save lives with greater ease and mobility across your site.

Law enforcement

De-escalate conflicts in emergency situations to maintain public safety and safeguard response teams.

 Emergency response

Locate missing people and tactically respond in emergency situations.

Powerline inspection

Safely conduct inspections on critical infrastructure, expediting routine maintenance tasks.

 Cell tower inspection

Perform inspections with added safety and enhanced efficiency.

Bridge inspection

See the bigger picture in complex structures without getting too close to the asset.
1 In some cases, operations with modular accessories may require special approval. Please check your local regulations.
2 Omnidirectional Obstacle Sensing includes left/right, up/down, and forward/backward. Omnidirectional Obstacle Sensing does not cover all 360 degrees of the Mavic 2 aircraft.
3 Kindly note that APAS is currently not supported on the Mavic 2 Enterprise Dual Edition, it is only available on the Zoom Edition.
4 Due to local policies, some countries do not support 5.8 GHz transmission.
5 Unobstructed, free of interference, when FCC compliant. Maximum flight range specification is a proxy for radio link strength and resilience. Always fly your drone within visual line of sight unless otherwise permitted.
6 Acquired at a constant speed of 25 kph, free of wind. Actual flight time may vary because of the environment, use of flight modes, and or modular accessories.
M2E Spotlight

Direct lost persons with greater ease using a dual spotlight that enhances your vision in low-light areas.

M2E Speaker

Communicate with ground teams during emergency situations, effectively guiding pilots and workers across the operation.

M2E Beacon

You